Here's what I ate yesterday:


Breakfast - Whey Protein, Brie Cheese(yep the nasty kind with the mold on it!), Almonds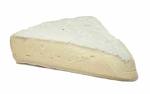 Snack - 4 hard boiled eggs, handful of mixed nuts(raw)


Lunch - Tune with olive oil, apple, almonds


Snack - Protein Shake - whole raw milk, whey and casein protein


Dinner - Pan seared chicken cooked in olive oil, 3 hard boiled eggs, mixed veggies


Before Bed - Whole Milk Shake with whey and casein protein




So as you can see, my diet is moderately low carb, but moderately high fat and high protein.


There is much debate out there as to what to eat, how much to eat, and when to eat.


Here are a few of my rules


1. A calorie is not just a calorie - many so called "experts" will argue that weight management is about calories in vs calories out. This is true. However weight management and body composition are not the same thing. True if you consume less calories than you expend, you will lose weight. But that weight will not necessarily be just body fat, as a matter of fact it rarely is. A calorie deficit, in the long run, will lead to both a loss of bodyfat as well as muscle mass. I don't know about you all, but I am more concerned with body composition ( the percentage make of bodyfat to lean muscle tissue in regards to my total weight), than I am with any number that actually is displayed on a scale. I would rather weight 185lba nd be 6% bodyfat, than weight 160lbs and be 22% bodyfat. Catch my drift?


So in the case of body composition, a calorie is certainly not just a calorie. In order to maximize lean muscle tissue and minimize your body fat percentage, you have to be a lot more cognizant of what you are eating and how it will benefit/harm your body.


2. Low carb is the way to go - regardless of what you may hear about atkins, he actually was quite ahead of his time. Sure, he also had a lot of things wrong as well, but the truth is, diets that are moderately low (>20%) carbohydrate actually yield many benefits. Recent studies have shown that low carb diets (in the long run) lead to lower levels of body fat(when compared to other diets such as low fat), healthier cholesterol levels, higher levels of testosterone(also due in part to the higher amounts of fat consumed), and more stable blood sugar levels(duh).


3. Make your carb sources unprocessed and as natural as possible - When you do eat carbs, eat fruit, veggies, and some grains. It's really as simple as that. No bread. No pasta. and ABSOLUTELY NOT REFINED SUGARS!


4. Eat lots of protein and good fats - goes without saying! Remember that all your body truly needs to be healthy in terms of food are essential amino acids, and essential fatty acids. So be sure to get plenty of both. There never has been, and never will be such a thing as an essential carb...


5. When you are hungry...EAT! - As long as you follow the above guidelines, you can eat pretty much whenever you want. I certainly do! I have experimented with intermittent fasting and followed the warrior diet as well. I did lose weight on both programs, but I also lost muscle and strength as well. Following a moderately low carb diet, while eating whenever I get hungry has given me the best results. My body fat remains single digits year round, yet I am able to keep up with gains in strength as well as lean muscle tissue.


Power to You!